Clogged drains seem to happen at the worst times and disrupt the most necessary daily tasks. There are a lot of things that can clog a drain, including:
Oil, Grease, and Fat Buildup
When you pour cooking oil and grease down the drain, it can build up along the inner lining of the pipe, catching food and debris. If left uncleared and unattended, this build-up will eventually cause a clog.
Even the smallest crack can allow roots to penetrate your pipes. Once they take hold, these roots grow and expand, leading to hard-to-loosen clogs. If they aren't removed, these roots will grow and spread, affecting other aspects of your plumbing and causing more extensive damage.
Wipes, Diapers, and Toilet Paper
Diapers, wipes, feminine hygiene products, and excessive amounts of toilet paper are all extremely likely to cause clogs when flushed. When this happens, it's best to call a plumber to address the clog as soon as possible before the problem grows.
Soap scum and hair buildup are particularly common in laundry and bathroom drains. When they mingle together, they cause tightly wound lumps that get stuck in the pipes and cause clogs. Sometimes you can fish them out with a hook or a drain snake, but if they work their way down into the pipes, these clogs can cause serious damage.
Skip the Damaging Chemicals; Hire a Professional
When you're struggling with a clogged drain, you may be tempted to run to the hardware store and try to fix it yourself, but this can lead to a bigger problem. Even though they've been marketed as an easy solution to drainage issues, chemical products that claim to unclog drains can be extremely harmful to the inner pipe walls. Overuse of these products can result in cracks, leaks, and other damage that can be costly to repair. The hot water, baking soda, and vinegar method can be a safe, natural alternative, but for stronger clogs, you'll need help from a professional. We're the experts in cleaning:
The Superior Choice for Rooting Services
When it comes to clearing a drain clog, you want to work with a team who is honest, dependable, and will quickly identify what needs to be done. Superior Plumbing & Rooter is the Central Arkansas plumbing company you can trust to get the job done right every time. We hold ourselves to the highest standards and work hard to provide quality craftsmanship and timely completion on every project, commercial and residential.
We always provide pricing and options before any task is performed, so when you choose Superior Plumbing and Rooter, you can rest assured knowing there will be no financial surprises. 
Having a problem that cannot wait?
Unexpected emergencies often occur. Call us now. 
Anytime you have an emergency, you won't have to wait until regular business hours for us to come out and fix the problem. Our team is available 24/7 for plumbing emergencies. All you have to do is call. We know your need is urgent and will be there right away to assess the situation and get your home or business back in working order as soon as possible.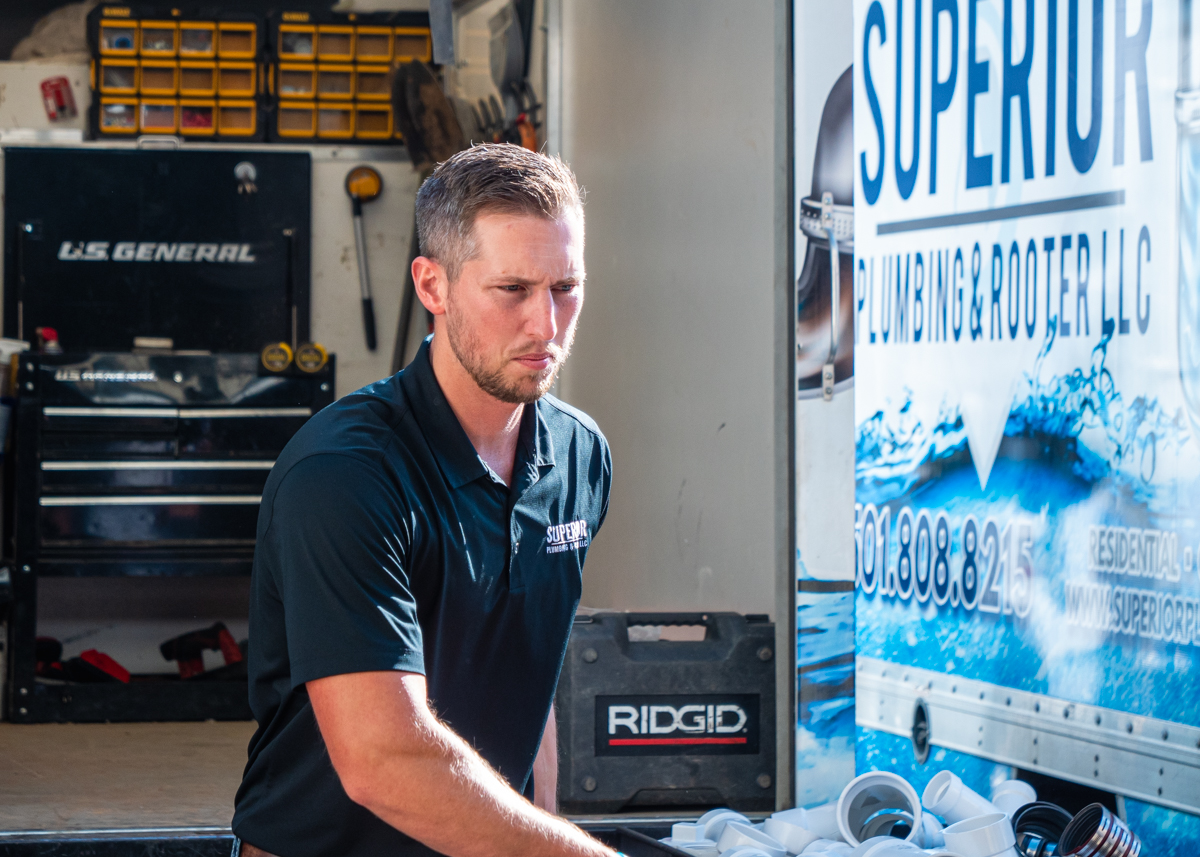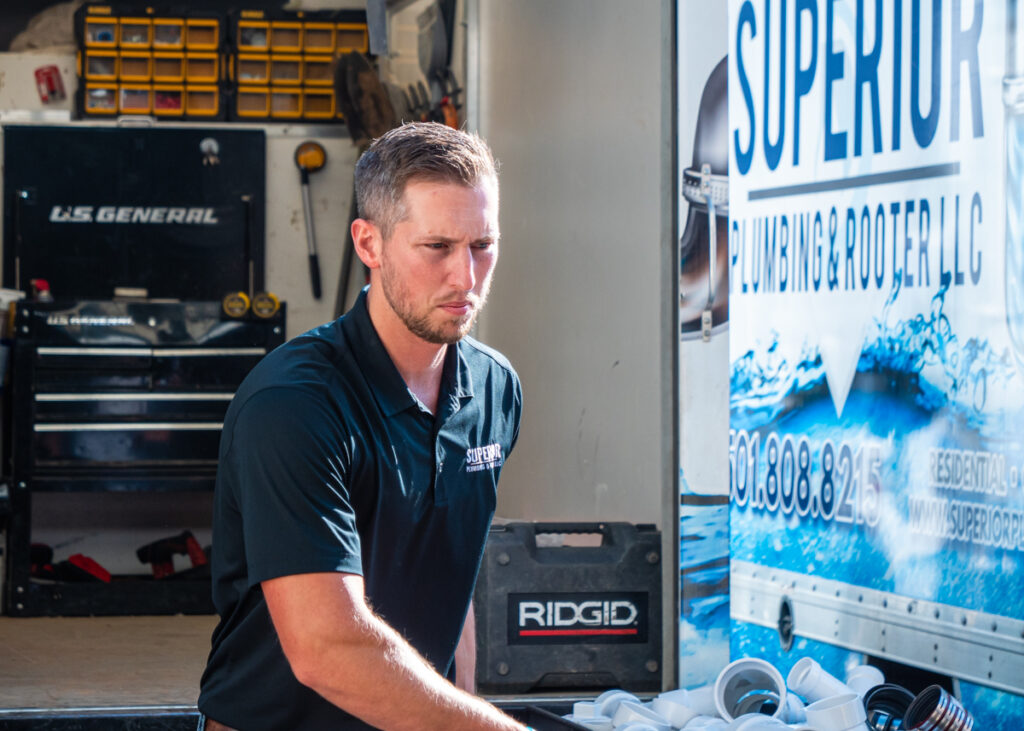 Satisfied Customers Across Central Arkansas
Stop Battling Clogged Drains
Get help from the experts. Contact us today! We're here to help.